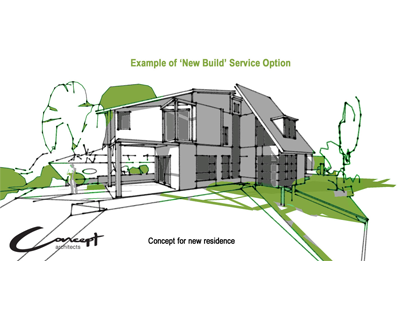 Sketch proposal for new residence
This design was developed in response to a dramatic river front site, a steep gradient and strict budget restrictions. Environmentally sustainable design initiatives involved recycling materials, careful planning, cross ventilation and appropriate building orientation.
The resultant three bedroom / two bathroom house was designed within a 125m2 gross area.